If you think you're seeing lots of gold as you drive around Sienna this month, you are.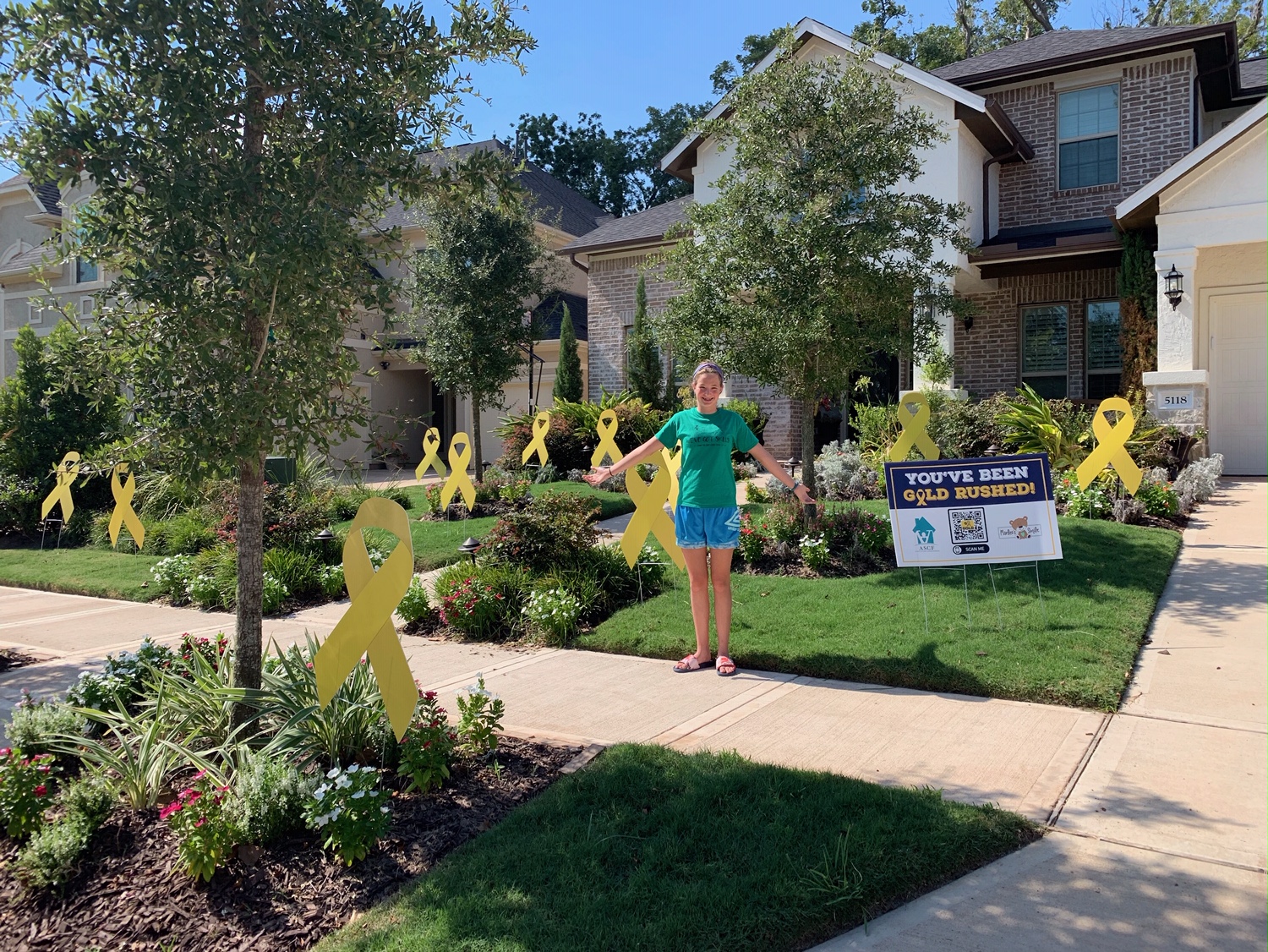 Each September, caring Sienna residents throw their support behind the Hearts of Gold campaign, organized by Sienna-based charity A Shelter for Cancer Families. The campaign is designed to bring attention to childhood cancer — an unthinkable illness that will devastate an estimated 15,870 children in the United States this year.
According to the Hearts of Gold website, A Shelter for Cancer Families wants to "acknowledge and lift up those little hearts with the courage and resilience to fight a battle bigger than themselves. We also acknowledge and lift up the hearts of their loved ones who face the unknown with hope, grace and strength. To us, they are the true embodiment of Hearts of Gold."
There are several ways people can show their support:
Purchase a Hearts of Gold yard sign. Volunteers will deliver signs to Sienna residents.
Participate as an individual or organize a team for the Gold Stroll, raising money by walking between 5 and 24 kilometers during September.
Become a sponsor; several levels are available.
Organize a Gold Rush team or pay to have a neighbor's yard "Gold Rushed" with six large, corrugated gold ribbons. The recipient is encouraged to keep the rush alive by making a donation to A Shelter for Cancer Families and nominating another home to Gold Rush.
Make a donation in the amount of your choosing.
A Shelter for Cancer Families provides housing for out-of-town families seeking cancer care at Texas Medical Center. They also help families affected by cancer navigate the cancer treatment process and serve as a liaison between the patient and caregiver, explaining options and providing other resources and aid. It was the vision of Sienna resident Tom Amschwand after he was diagnosed with sarcoma. Current Sienna resident Missy Amschwand Bellinger started the non-profit as the Amschwand Sarcoma Cancer Foundation but later broadened its scope and transitioned to A Shelter for Cancer Families.