There's a lot of happy happening in Sienna every day, from the simplest, most wonderful things to significant life moments. It's quality of life that keeps Sienna among the top-selling communities in the nation. Whatever it is you like to do — if it enriches your life and brings a smile to your face — you'll find it here.
Come Play!
Parks + playgrounds are a joyful, important part of any community, and much care and planning has gone into the 30+ parks throughout Sienna with more in development. Imagination and creativity are always at play, and one of the new favorites is the playground at Sawmill Lake Club, a lakeside complex that features an adventure fort, spray ground, zipline and more. Coming soon: Heritage Grove Park, Sienna Grove Park, Pecan Grove Park on Sawmill Lake and the Sienna Oaks Greenway.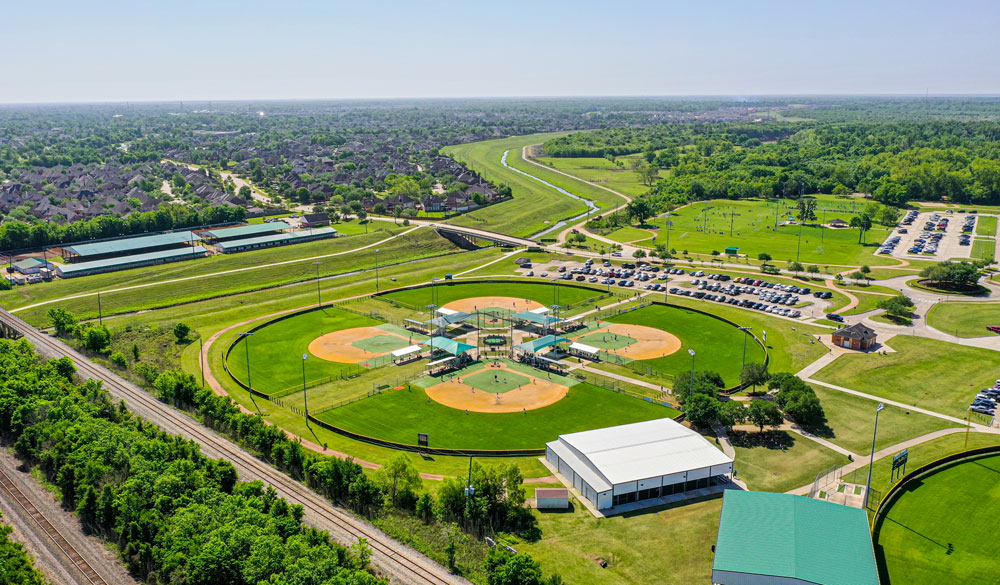 Let's Make Some Noise
Camp Sienna was built to be a noisy place. This celebrated 160-acre sports park has baseball fields, soccer fields, a basketball court, volleyball court and batting cages. There are leagues for all ages in a variety of sports. Beyond organized sports, residents can walk along 1.5 miles of trails to an overlook of the Brazos River, picnic at the pavilion or entertain the kids at the Camp Sienna playground.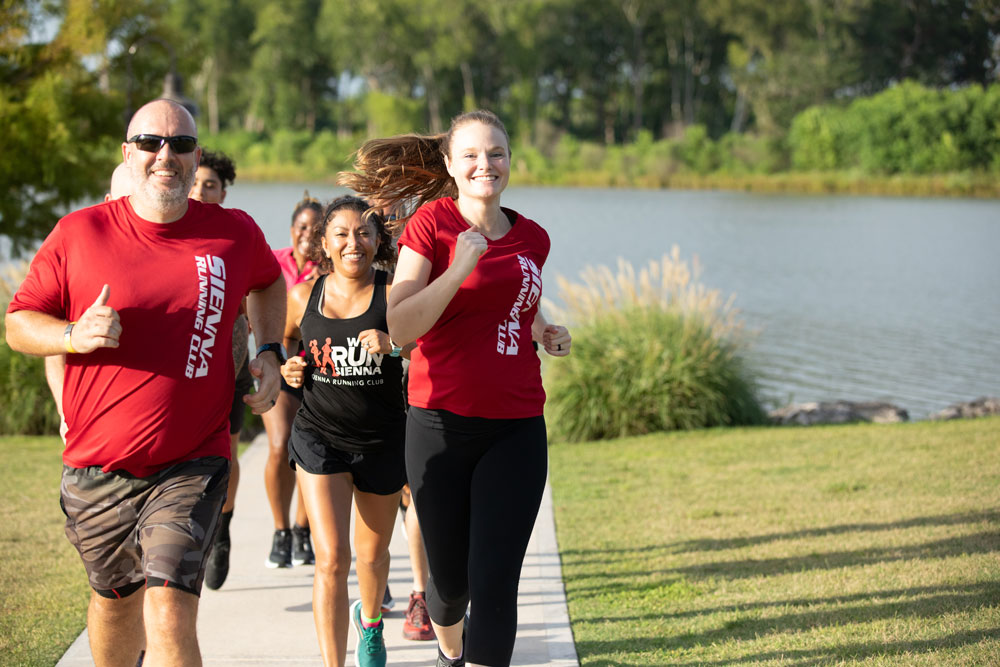 Commit to be Fit
Sienna residents have access to two state-of-the-art fitness centers, offering the latest in cardio and strength training equipment. Work out on your own or with a professional trainer. And if fitness classes are your thing, you can choose from 10 offered weekly. Those preferring to keep fit while soaking up Vitamin D can swim in one of two lap pools; jog, walk or bike miles of trails; and utilize an outdoor fitness station(s).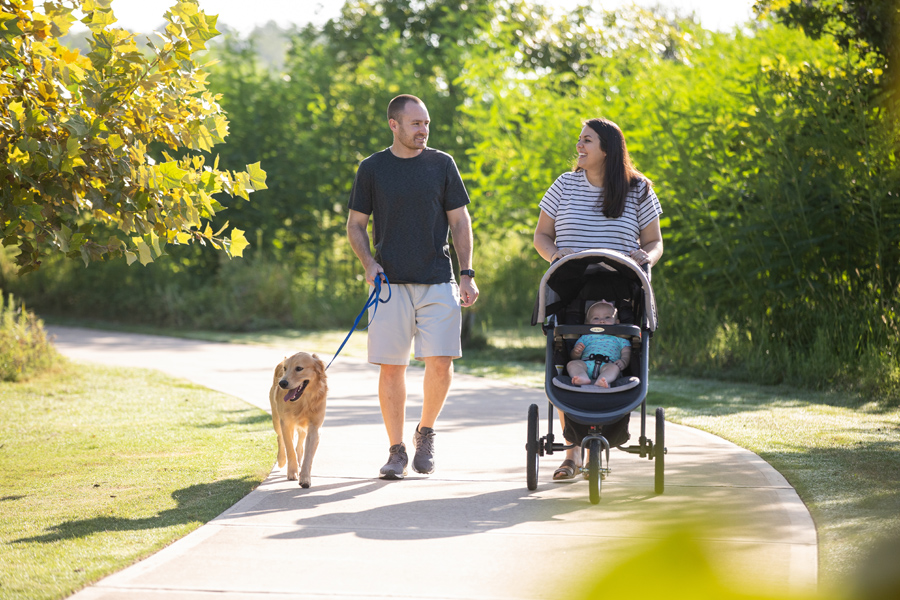 Hit the Trail(s)
Less stress, a better mood and improved focus — all happy-inducing benefits of being in the big, beautiful outdoors. In Sienna you can walk out your front door and head in any direction on an interconnected network of trails leading to any number of parks, lakes and nature reserves. You'll pass neighbors walking, jogging, scootering, and strollering. #Wholesome. #Happy.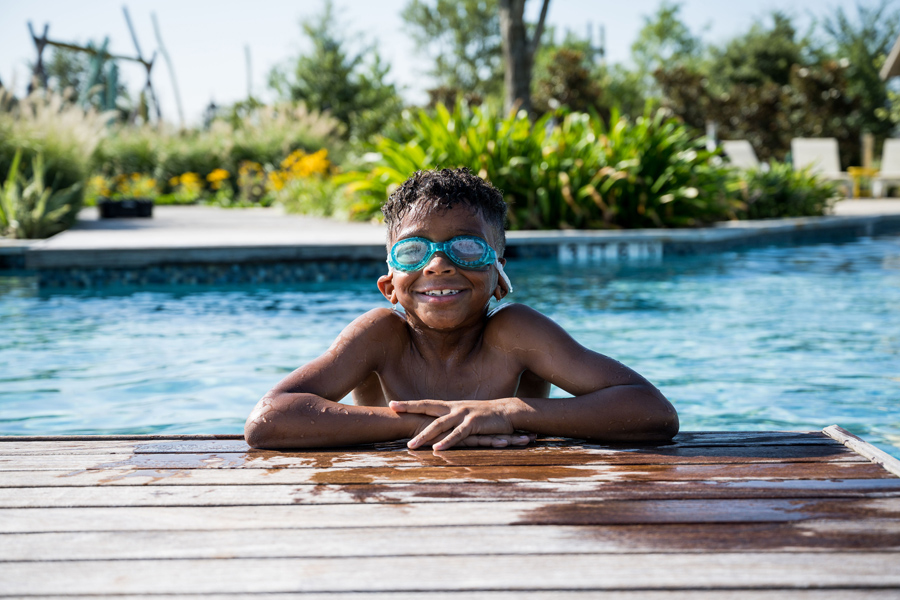 Like to Make a Splash?
Water parks and pools are the center of the universe for kids and grandkids, from Club Sienna's renowned bucket pool to the Resort at Sienna Springs to Sawmill Lake Club, Sienna's newest recreation complex. You can hear happy all summer long!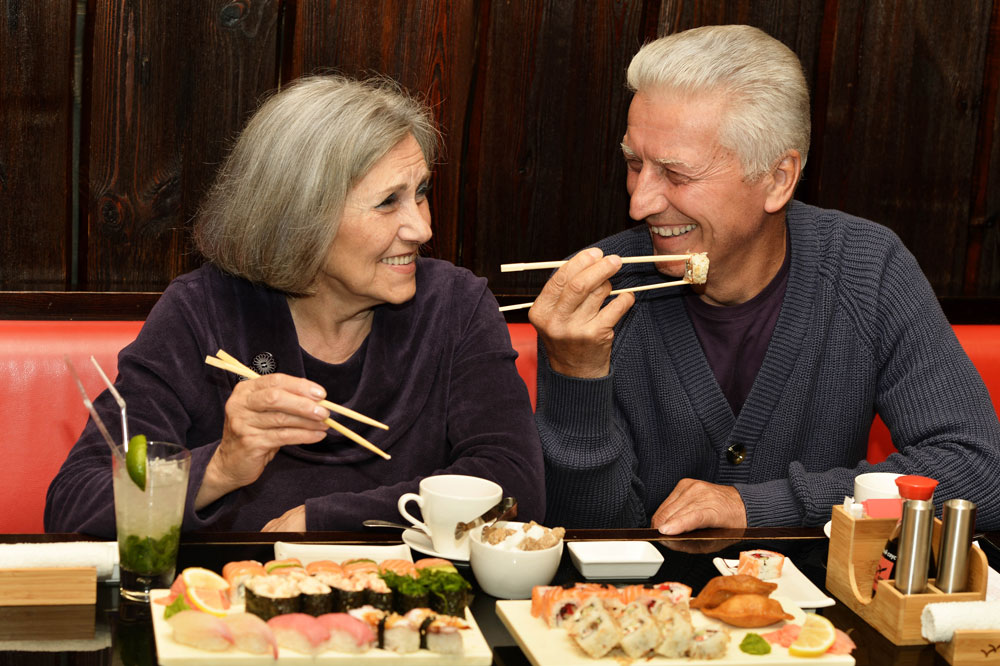 What's for Dinner?
There's always an answer to "what's for dinner," and it doesn't involve your stove. Whether you need something quick or you have time to sit back and enjoy dining, conversation and perhaps a glass of wine, you can do it in Sienna. More than a dozen restaurants are located in the Sienna corridor, and if you venture just a little further beyond our boundaries, you'll find more than 40 eateries sure to please.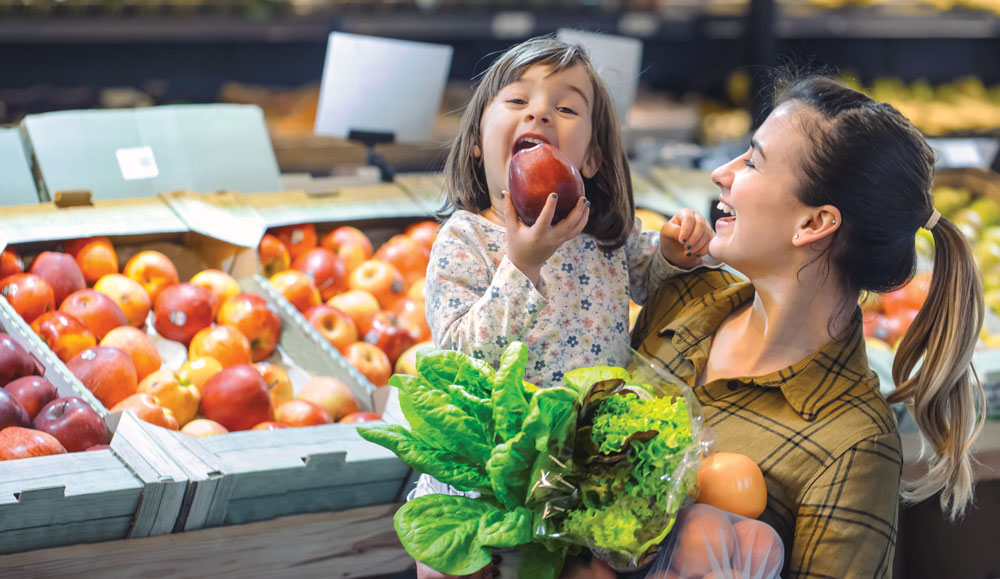 Recipe for Happy
If the kitchen is your happy place and Bobby Flay your hero, quality ingredients matter. Sienna offers two grocery stores — an H-E-B and Harvest Market. Or skip the produce middleman and go directly to the source by shopping the weekly farmers market in Sienna. You'll also find lots of locally sourced jams, salsas and other items.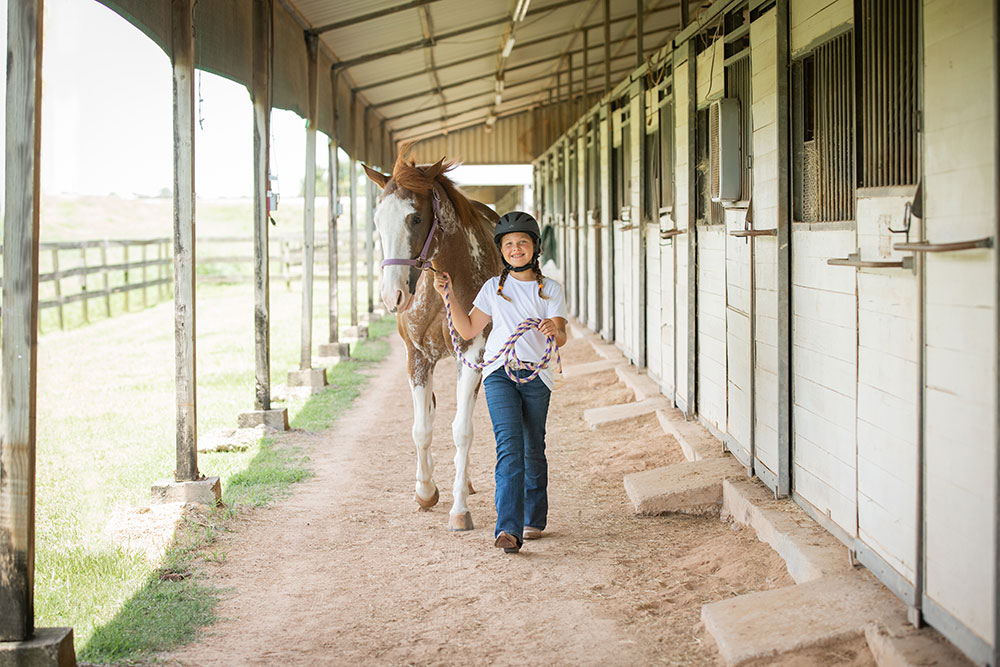 Cowboy (and Cowgirl) Up!
Sienna is home to one of the premier equestrian facilities in Greater Houston, Sienna Stables. In addition to boarding, the private facility has horses for lessons and camps and hosts numerous tournaments and shows throughout the year.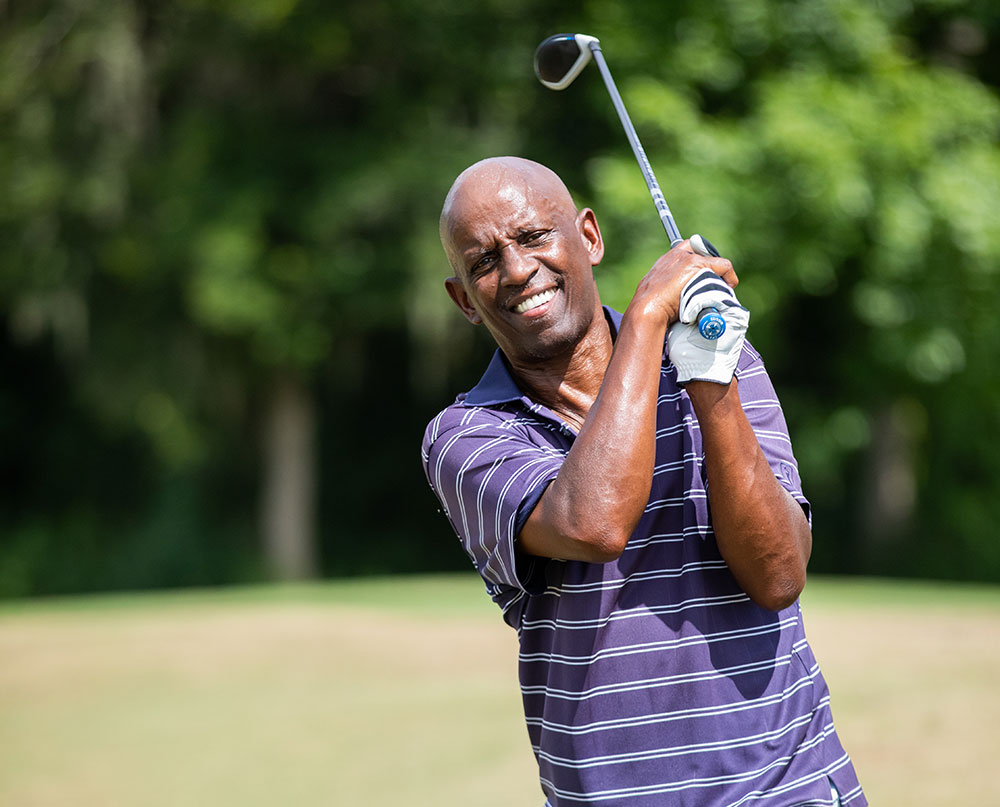 Saturday Morning Golf
Whether you have a standing golf date each morning or like to play a quick nine whenever you have the opportunity, you can do so at Sienna Golf Club. This 18-hole, semi-private golf club is open daily and has a public driving range and golf academy for players of all levels and ages. Just want to soak up the golf club ambiance? Enjoy dinner on the spacious veranda of The Sienna Grille.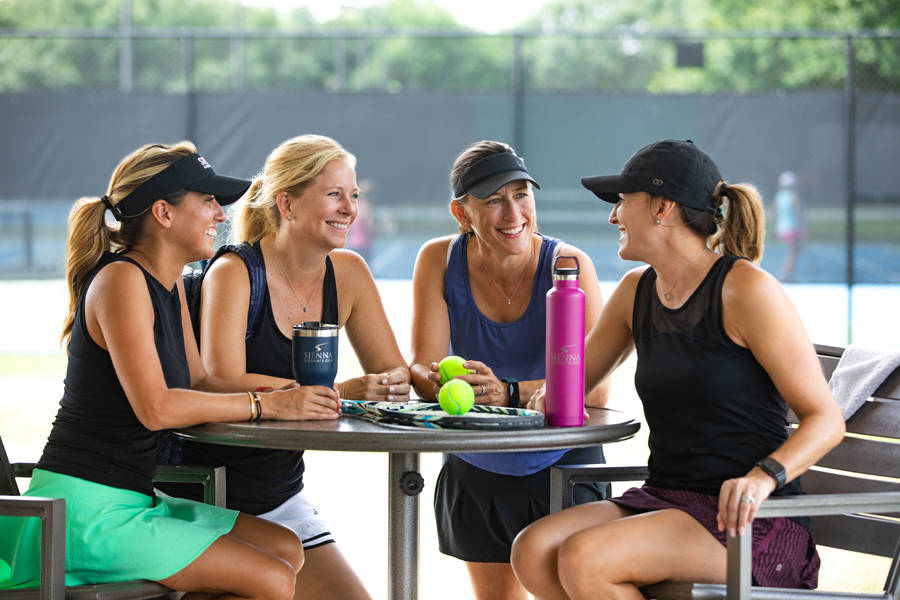 Nurturing Your Inner Federer
Eight lighted tennis courts mean you can play tennis day or night in Sienna. Alongside the courts are bleachers and a newly renovated clubhouse with lockers, a lounge area and patio. Tennis pro Coach Jan is available for private or group lessons, so you'll be playing (almost) like Roger Federer in no time!
Backpacks and Bike Racks
Seeing full bike racks at Sienna's schools is a wave of the best kind of nostalgia. Students learn and grow at exceptional Fort Bend ISD schools, as well as several preschools and private schools, including one offering high school classes. There are four elementary schools, two middle schools and a high school on-site, and a fifth FBISD elementary under construction.
Well Hello, Neighbor!
We have an award-winning recreation and lifestyle team here at Sienna planning an array of activities that help you meet other Sienna residents who might share your interests, have similarly aged children or like adults-only outings.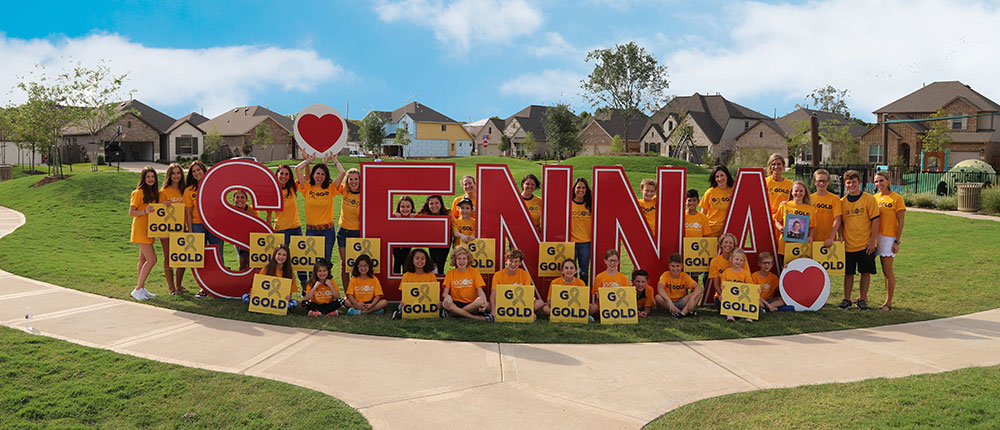 Giving Makes a Heart Happy
For the service-minded, it's easy to find ways to give back, whether through becoming active at one of Sienna's many on-site churches or volunteering with a Sienna-based charity, like the Sienna Women's League or A Shelter for Cancer Families.