Coming this year to Sienna — a new series of home designs, Beazer Duets.
These gorgeous homes are courtesy of a builder brand-new to Sienna — Beazer Homes. Popular in other areas around Houston, the Duets series features eight different designs ranging from 1,579 to 2,074 square feet. Buyers can choose from one- and two-story floor plans, offering two to three bedrooms and two to three full baths. Exteriors reflect modern farmhouse and modern Craftsman architecture.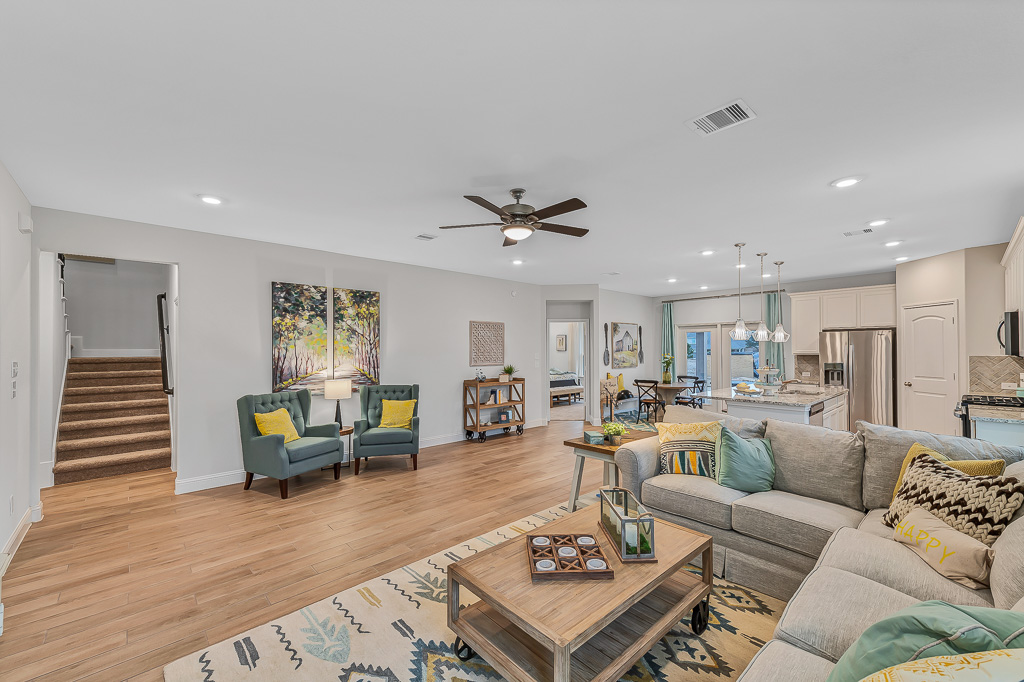 Also standard are two-car garages, high ceilings, covered patios and open-concept floor plans with statement kitchen islands. Two-story designs include an upstairs loft.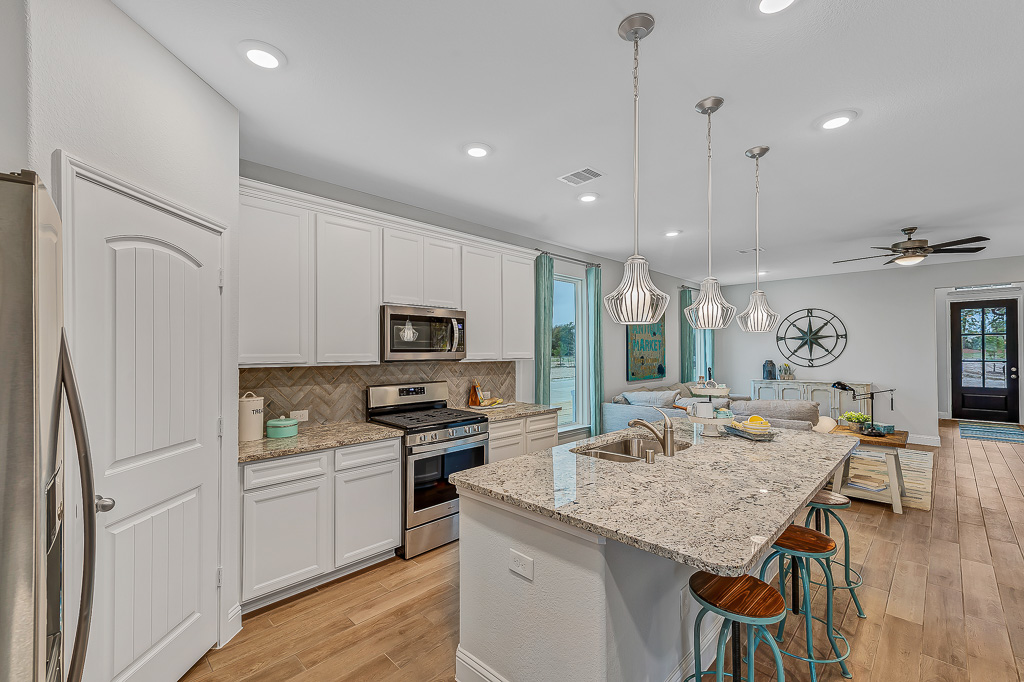 Beazer gives home buyers flexibility through its Choice Plans program, which allows buyers to choose different layouts for kitchens, primary baths and other rooms at no additional charge. For instance, a buyer can opt for a soaking tub and shower or an oversized walk-in shower. Kitchen configurations also can be changed on each Duets plan.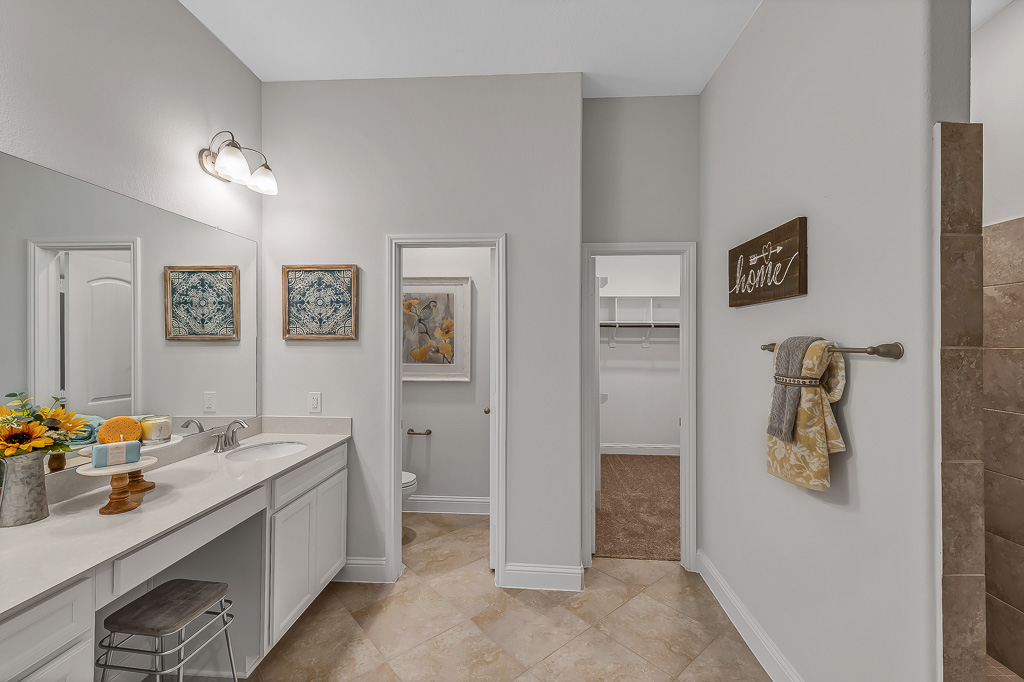 All Beazer homes are built network-ready, meaning you can get online as soon as you move in. Each home is inspected throughout the building process in accordance with Beazer's SSQ quality assurance program (safety, schedule and quality). Beazer's homes also are known for their energy efficiency, with the average monthly energy cost ranging from $86 to $104 for the Duets series.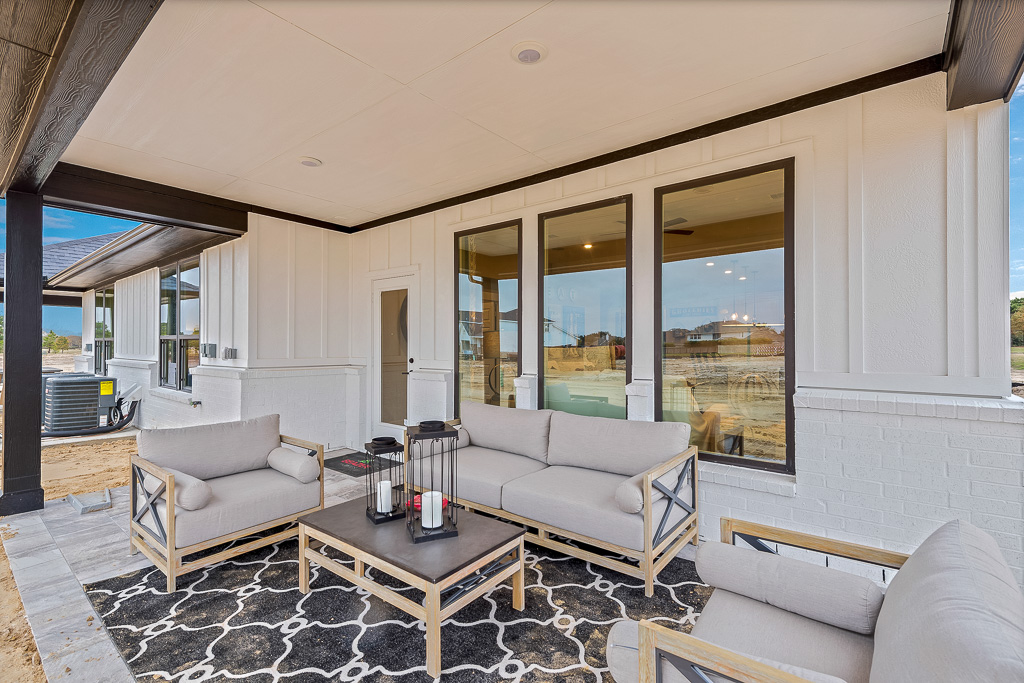 Pricing for Beazer Duets has not been announced.
The homes will be located in the Forest Landing neighborhood near Sienna Oaks Lake and a tract that has been set aside for a new Fort Bend ISD elementary. Thornton Middle School and Leonetti Elementary also are nearby.
Sienna Oaks Lake is one of Sienna's newest amenities, an 18-acre expanse of open water surrounded by green space. Planned next for Sienna Oaks Lake are walking trails that will connect with an adjacent lake, open-air pavilions and tranquil rest areas. A large park will anchor the lake, featuring sand volleyball, backyard games and an open lawn for planned events or spontaneous play. A boat rental area will allow residents to spend time on the lake and food truck zones will accommodate popular food truck events.