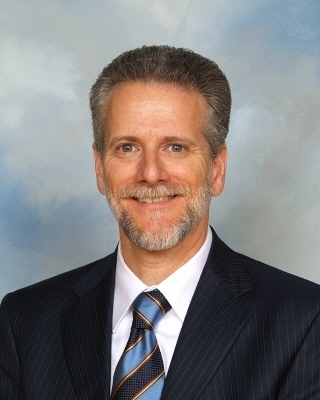 FORT BEND ISD - David Yaffie begins each school day greeting students as they arrive on their buses because he likes seeing them first thing in the morning. He also monitors the hallways during class changes and oversees the 8th grade lunch time. These duties, however, are the only thing "routine" about each day he serves as principal of Baines Middle School. And that's just how he likes it.
"This is one of the things I like about my position – it is never boring!" said Yaffie, now in his sixth year as principal of Baines. He enjoys that each day brings new challenges, new opportunities and new reasons to celebrate. His fellow principals would now like to celebrate him.
Yaffie has been selected as the 2012 Secondary Principal of the Year based on his leadership, service and dedication to students, faculty and staff.
"David Yaffie is a dynamic instructional leader who was nominated and selected for this honor by his peers, which by itself, is a special tribute," said Dr. Timothy Jenney, superintendent. "We are proud that he will be honored by the Region 4 Education Service Center."
Yaffie has spent his entire 27-year education career in FBISD and was excited about the challenge of opening a new school when he was selected to lead Baines.
"I became interested in school administration from my observances of the great principals I worked for when I was a teacher at Quail Valley Middle School," he said. Yaffie said these principals worked with a passion and dedication that made a huge impact on the overall school environment.
"As my awareness of the overall school culture grew, I became fascinated with the 'big picture' of how an effective school operates," he said. "I realized that at some point I wanted to be the driving force behind a great school."
Yaffie stresses that one of the most fundamental human relationships, at the most basic level, is that between a teacher and student. He considers the space between a teacher and learner to be a very special one, even sacred.
"Everything that is truly important in a school happens or begins with this space," he said. Yaffie challenges his teachers to utilize the potential energy in this space to inspire each student and to never lose sight of the "wonder of learning."
He also emphasizes, in our ever-changing digital world, that information alone is not wisdom, action or productivity.
"I am certain that the more complicated our world gets, the more important the teacher becomes," he said.
Yaffie will be recognized in June at the Principals of the Year Banquet, held by the Region 4 Education Service Center.