Sienna Pools
...actually, "pools" is an understatement. "Adventure water parks," "resort-style escapes," and "spa-like retreats?" Now you're getting closer. The amazing thing is, access to all of them is yours when you a buy a home in Sienna. Summer fun is here! Start your home search now.
---
SAWMILL LAKE CLUB POOL
This spa-like lakeside retreat features a lushly landscaped, freeform pool for casual afternoons. Ample poolside seating, generously proportioned tanning shelves - a day at Sawmill Lake Club is like a day at the spa — one you can enjoy again and again as a resident of Sienna.
---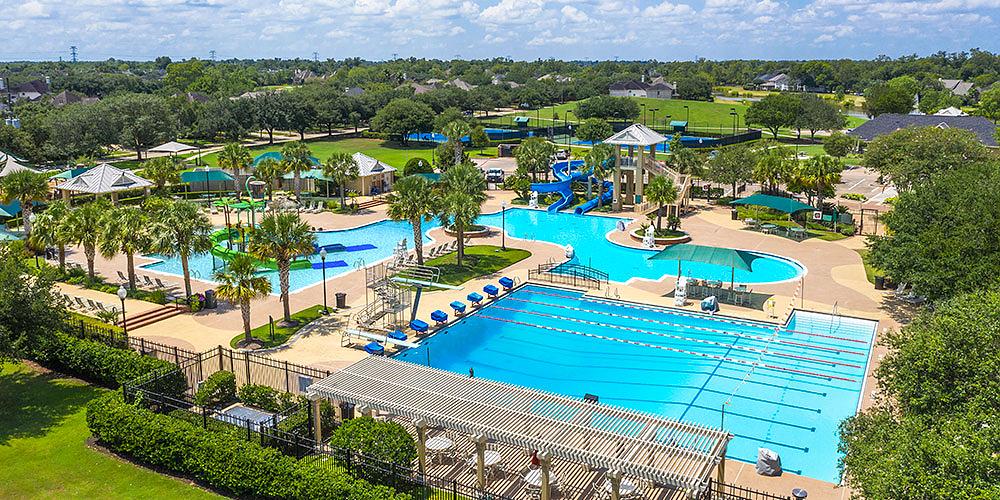 CLUB SIENNA WATER PARK
Sometimes called the "Bucket Pool" because of its celebrated splash tower, the Club Sienna Water Park is a signature feature of the 12-acre Club Sienna complex. Younger swimmers can splash in the zero-entry lagoon. Older swimmers can climb, slide and launch water sprays in and around the massive play structure. Adventure-seekers can surf down twisting water slides. Residents more serious about swimming enjoy the heated lap pool, which is also home to Sienna swim teams.
---
RESORT AT SIENNA SPRINGS
A day at the Resort at Sienna Springs is a day on luxury vacation. Palm trees and lush landscaping transport you to the islands, while the freeform pool is a wonder of water exploration and play. Climb the tower to race down one of two water slides or lounge in the beach-entry lagoon. Seating poolside or under shade trellises is where you can open your favorite beach read.
---
STEEP BANK POOL
Sienna's first pool and popular with Mommy (or Daddy) & Me groups, the Steep Bank Pool is nestled under towering oaks. With depths of no more than 3 feet, it's a place where little ones can wade in the shallows or safely learn to swim in a stretch of water perfect for novice swimmers.
---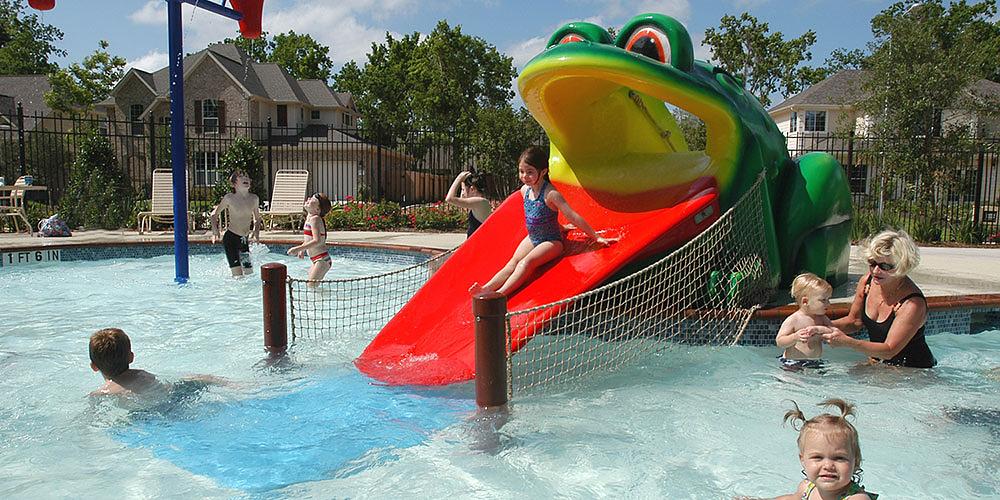 BRUSHY LAKE POOL
Toddlers love to get their feet wet at the Brushy Lake pool, where they can slide on tot-sized play structures, stand under spraying water features and frolic in the pool's shallow waters. The Brushy Lake Pool isn't only for young children, however. A deeper free-swim area leads to a lap pool for a cool fitness regime.
---