When Suprateek Kundu and Pooja Sen decided to purchase a new home in Sienna, they could rest easy knowing it would be a good decision.
After all, 9,999 other people had also decided to buy a new home in Sienna.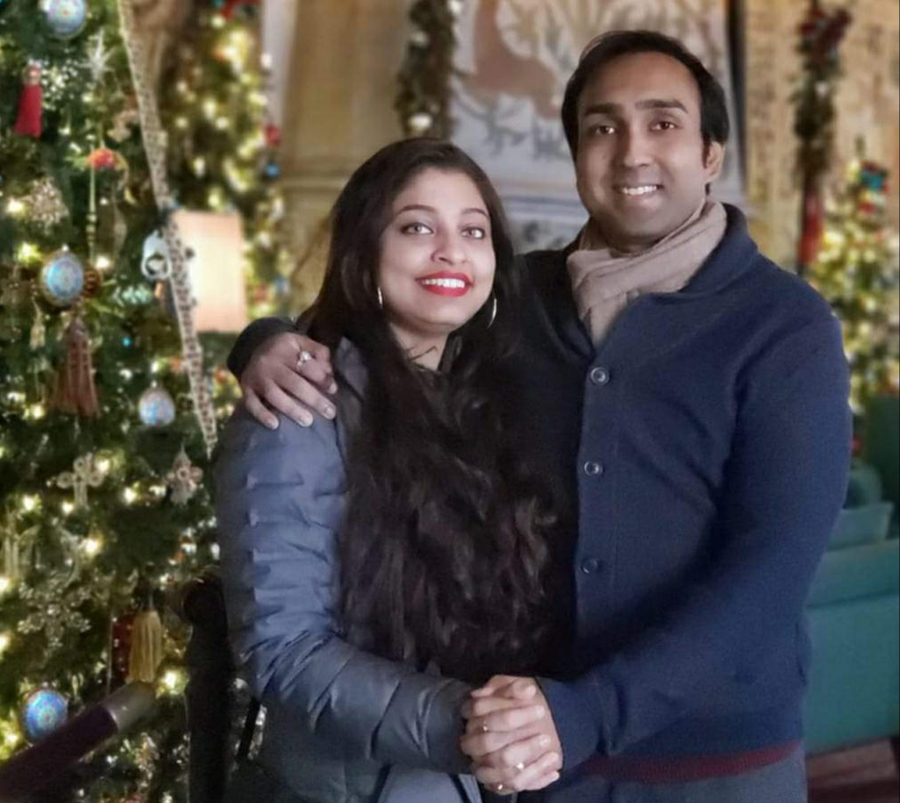 The two are No. 10,000 on the tally of new home buyers, following in the footsteps of excited buyers all the way back to 1997 when the community first opened. Back then, buyers were entranced with the promise of what Sienna would bring — beautiful homes, over-the-top amenities and all of the conveniences that come living in a 10,500-acre community.
Today, prospective home buyers only have to drive around to see all that Sienna offers — water parks, fitness centers, numerous playgrounds, trails, tennis courts, lakes, on-site schools, churches, grocery stores and so much more. It's a once ambitious dream that has been realized and continues to evolve, with more amenities, more neighborhoods and more retail coming even as Sienna approaches its 25th year.
That's exactly what Suprateek and Pooja did before buying their Newmark home in Heritage Grove — they drove around with Realtor Nina Patel of the Nimesh Patel Group with Re/Max Fine Properties.
"We loved the greenery, the amazing facilities such as pools and tennis courts and the proximity to retail locations on Highway 6," Pooja said. "The whole community has an upscale feel about it, and the neighbors are very helpful and friendly."
Some of their new neighbors might even be Sienna experts, as many people have chosen to buy their first, second, third and (in the case of Sienna Skinny blogger Melissa Hayslip) their fourth home in Sienna. In fact, helping the couple with the purchase of their home was Stephen Bigelow, who is not only a Newmark Homes sales professional in Sienna, but also a Sienna resident.
Bigelow isn't the only real estate professional who has recognized the value of owning a home in Sienna — scores of Realtors have purchased homes here, including Nina Patel and her husband Neel, also a Realtor. They appreciate the high standards behind Sienna, from its developer and builders to the MUD and LID boards to the amenities and schools — all of which are dedicated to making a person's biggest investment a worthy one.