The day of Sienna's 14th annual Toddler Fair dawned sunny and bright.
But what really made the day beautiful were the smiles of the thousands of children and their parents enjoying the many tot-sized activities.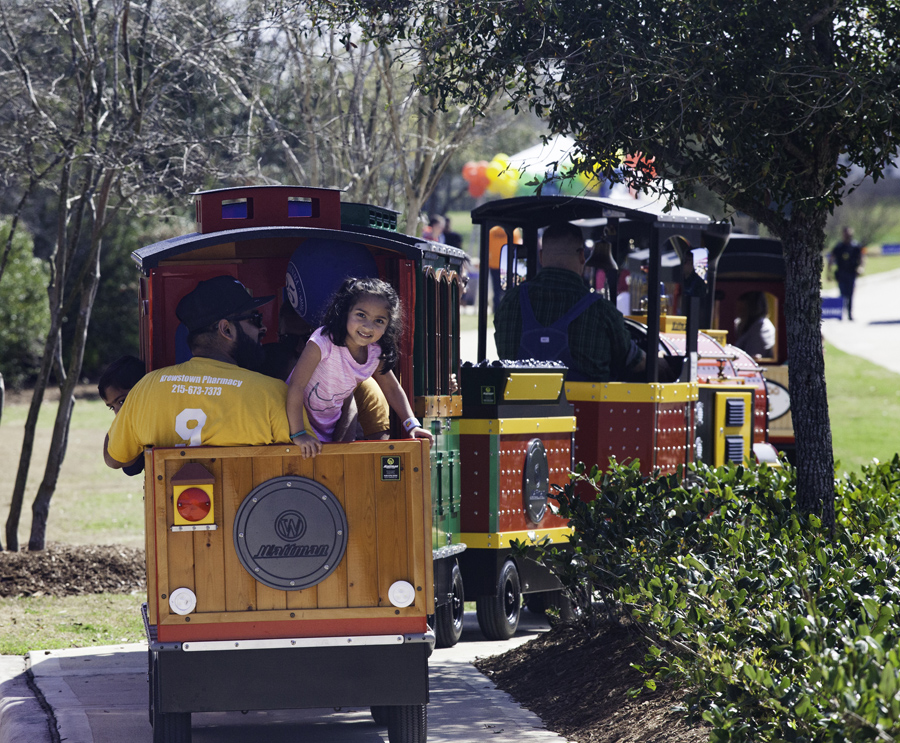 This year's event drew record-breaking crowds — approximately 5,000 people, which is an increase of nearly 1,000 people over attendance in March 2020 right before COVID-related shutdowns were mandated.
Giant bubble releases mesmerized children, who reached to the sky to catch the many bubbles. Interactive tumbling courtesy of Olympia Tumbling & Gymnastics was another hit with active kiddos. Those preferring a more relaxed experience enjoyed riding the miniature train that trekked through the event grounds.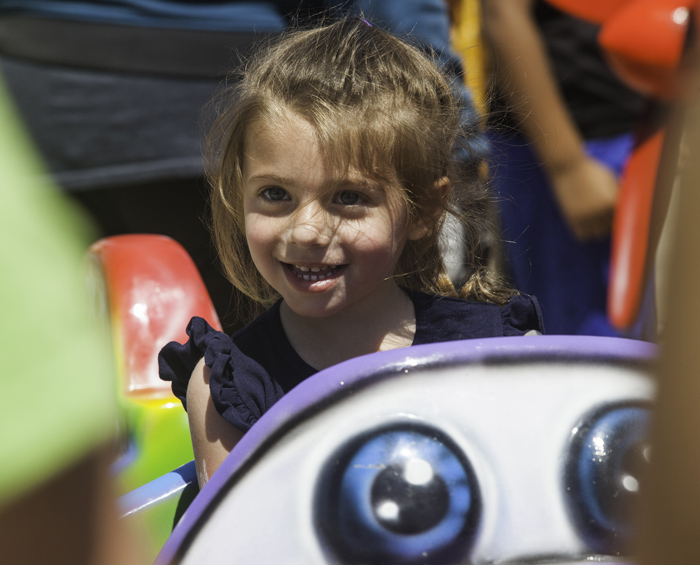 The train wasn't the only ride, however; miniature carnival rides provided thrills. Also exciting children (and their parents) was the chance to pet llamas, camels, pot-bellied pigs, lemurs and other animals at the on-site petting zoo.
Making a special appearance at Toddler Fair were Disney favorites Anna, Elsa, Olaf, Buzz Lightyear and Woody. Radio Disney's Andy Roo and the Rooniverse were back for an interactive musical performance.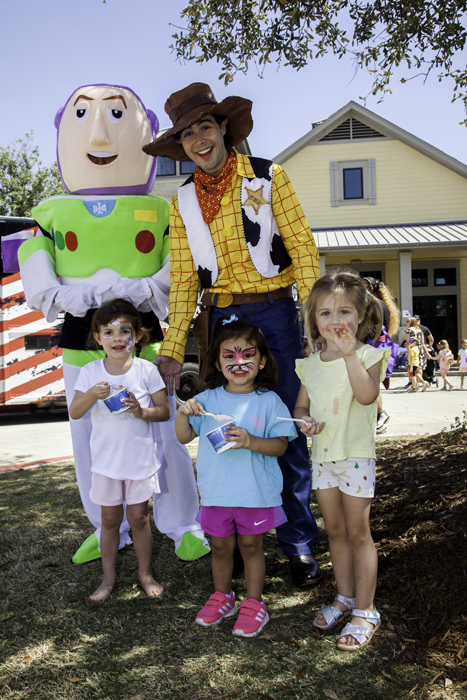 No event aimed at keeping children happy would be complete without balloon twisters and face painting, and we saw beautiful creations that we're sure their owners didn't want to wash off at the end of the day. An inflatable obstacle course and bounce houses ensured tots were ready for a good night's sleep.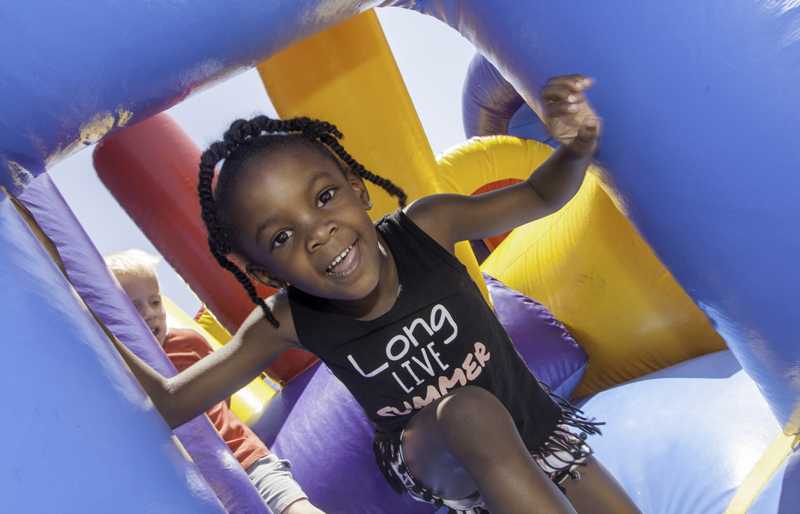 All the activity had plenty of people hungry as the day wore on, and a bevy of food trucks offering sweet and savory fare were on hand. Many people enjoyed picnics on the grounds of Sawmill Lake Club overlooking Sawmill Lake.
Entry into the March 26 event was free, thanks to nearly a dozen sponsors that helped make the event possible. A big shout-out to Chesmar Homes, Coventry Homes, Divine Savior Academy, Everbrook Academy, J. Patrick Homes, Success on the Spectrum – Missouri City, Sugar Creek Montessori School, The Blues Buggers Pest Management Co. and University Pediatric Dentistry. If you have the opportunity to need their services, please give them a call.
It's only been about a week since the 14th annual Toddler Fair, but we're already thinking about how to make No. 15 even more fantastic! Thanks to everyone who came out to enjoy the day in Sienna. And remember, if you want to perhaps walk to next year's Toddler Fair or enjoy all the amazing resident-only events offered in the community, think about making the move to Sienna.