Even a global pandemic couldn't stop the commitment and determination of a group of cause-minded women with a mission.
The Sienna Women's League (SWL) was deep into planning its inaugural "High Hats, High Heels, High Tea" fundraising event, with 200 expected guests buying tickets to attend last April. Then the pandemic struck; Texans (and the rest of the nation) were told to stay at home and not gather, and the event — along with hopes to raise much-needed funds for three charities — was canceled.
The ladies decided to not let the pandemic dampen their spirits.
"With the help of our co-chairs, Jenni Leonetti and Julie Moise, our amazing High Tea sponsors and a successful online auction, we were able to safely raise funds to provide grants," said SWL President Julie Platek.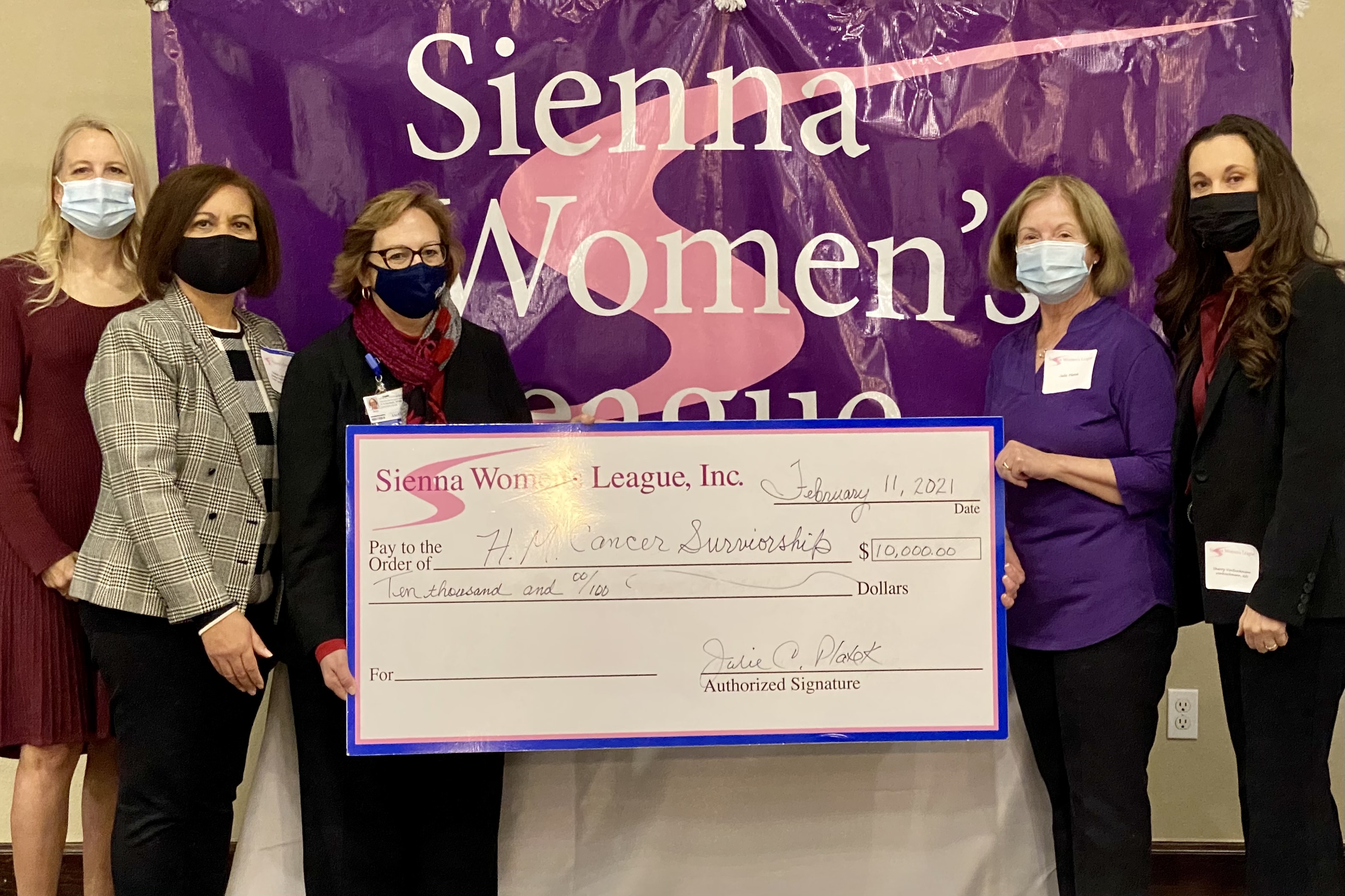 Through their efforts, the group recently donated $10,000 each to three organizations — Hope For Three Autism Advocates, Houston Methodist Sugar Land Cancer Survivorship Center and Shared Dreams, part of Fort Bend ISD's Collaborative Communities program.
Incorporated as a Texas non-profit in 2017, Sienna Women's League efforts have been impactful. The group purchased furnishings and accessories for a new breast prothesis-fitting room at the Methodist Sugar Land Hospital Cancer Survivorship Center in 2019 and holds school supply drives each year for Shared Dreams. These drives have been so successful, SWL is the top community provider of school supplies for Shared Dreams.
During the pandemic last year, they provided lunches from Ninfa's Missouri City and Chick-fil-A Sienna Crossing to 220 FBISD child nutrition employees. Group members also worked with the Collaborative Communities program and the Houston Food Bank to provide food and toiletries to approximately 350 families in need and later in the year distributed grocers to hundreds of Fort Bend families.
The Sienna Women's League is one of several Sienna-based charities founded by people just like SWL members — people who want to support those in need while building bonds of friendship. It is just another example of the community found in Sienna — not just a community of homes and water parks, but a community of people and of heart.