One size doesn't fit all — that axiom is certainly true when it comes to housing.
A five-bedroom home isn't necessarily a good fit for an empty-nester couple. Conversely, a family of six may feel a bit cramped in a three-bedroom home. Families with young children want play areas in sight. But families with teens — everyone is probably happier if the teen has his or her own space. (Score bonus points if your home's floor plan has places where teens can hang out, making your home teen central and ensuring your teen is home.)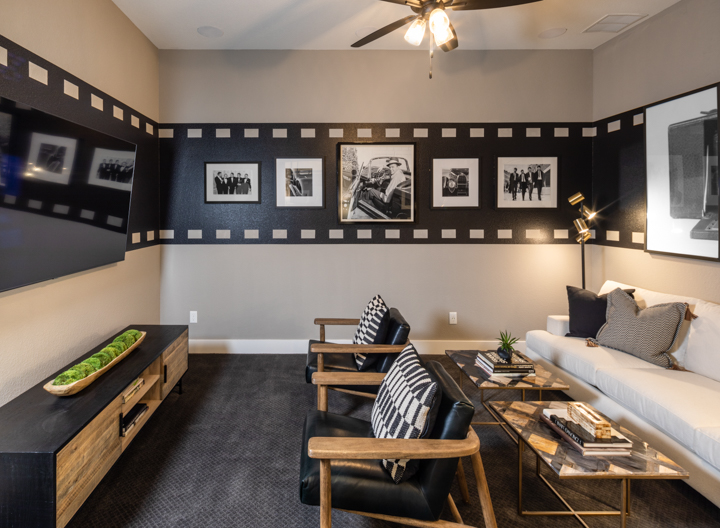 That's why it's good if the community you've fallen in love with has a wide choice of homebuilders — like Sienna. Fifteen homebuilders offer new homes for sale in Sienna, with multiple builders offering several series of designs. That means not only can you move up or move down without changing communities — you might also be able to buy a larger home for your growing family from your favorite builder in your favorite community.
Pricing in Sienna starts in the $200,000s, with homes ranging to more than a million. Such a wide variety of pricing not only means you can start the adventure of homeownership in Sienna — six builders offer homes starting below $300,000 — you can move into a more luxurious home as your earning power grows. Are your grown children looking to buy their first homes? They could live just a few blocks away from you. Sienna is also a popular choice for grandparents wanting to live near their children and grandchildren. With so many one- and two-story options throughout our neighborhoods, it's easy for them to find a perfect home.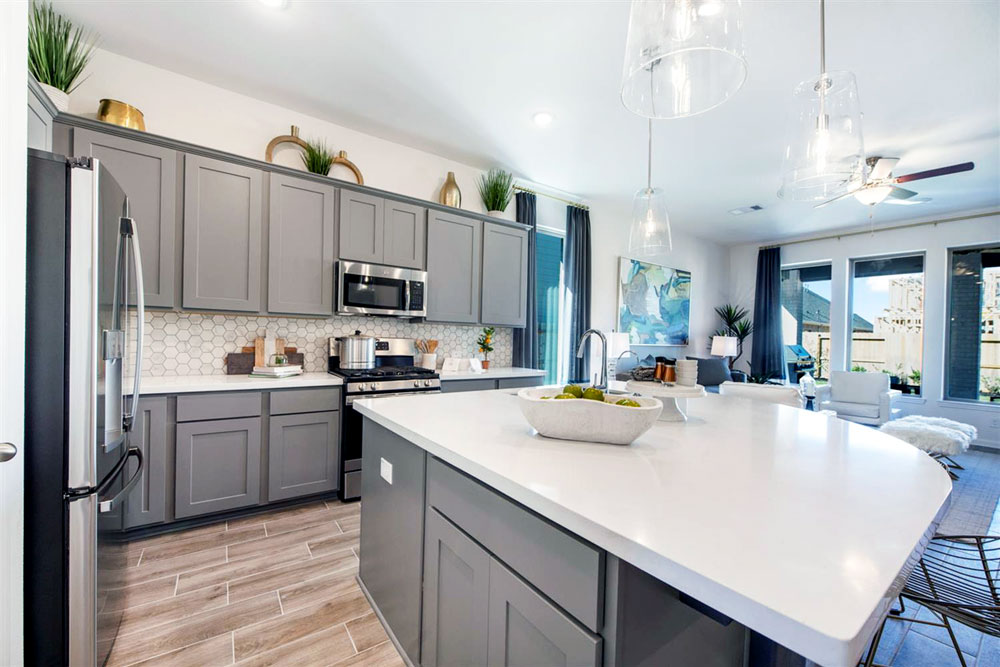 And when we say options, we mean it! Our builders offer more than 220 floor plans, many of them award-winning for overall design, stunning kitchens, spa-like baths and more.
Making a Decision
With so many choices, it can be difficult to make a decision. We have a few suggestions:
Decide how much you can spend. Then visit our builder page to see which builders offer homes in that price range.
Take a look at our master plan to see if there's a neighborhood that appeals to you. Want to live within walking distance of a school? Legacy Oaks, Creekside, Lake Estates and Stillwater Cove are four neighborhoods close enough for children to walk or bike to school. Want to take your pup to the dog park every day? Eight builders offer homes in Heritage Park, where our new dog park is located.
Think about your must-have features in a home — number of bedrooms, one or two stories, large backyard and how large of a garage.
Once you have an idea of what you want in a home and have narrowed your list of builders by price and location, visit your preferred builders on our website. Go to their profile and click "view floor plans." You're sure to find one — or more! — that checks all your boxes.
You'll be living the Sienna lifestyle in no time!