A growing list of amenities, a wide variety of homes, numerous on-site schools and that signature Sienna lifestyle attracted 773 new-home buyers to the community last year — enough to rank it among the nation's 50 top-selling communities (again!).
Robert Charles Lesser & Co. (RCLCO) lists Sienna at No. 15 on its annual tally of the nation's top-selling master-planned communities. John Burns Real Estate Consulting places Sienna at No. 16 on its recently released list. Sienna saw a 50 percent gain in year-over-year new-home sales last year.
Both housing research firms give a nod to low interest rates as a driver for home sales last year, but each also say buyers were seeking amenities — particularly outdoor amenities. Sienna has plenty of those!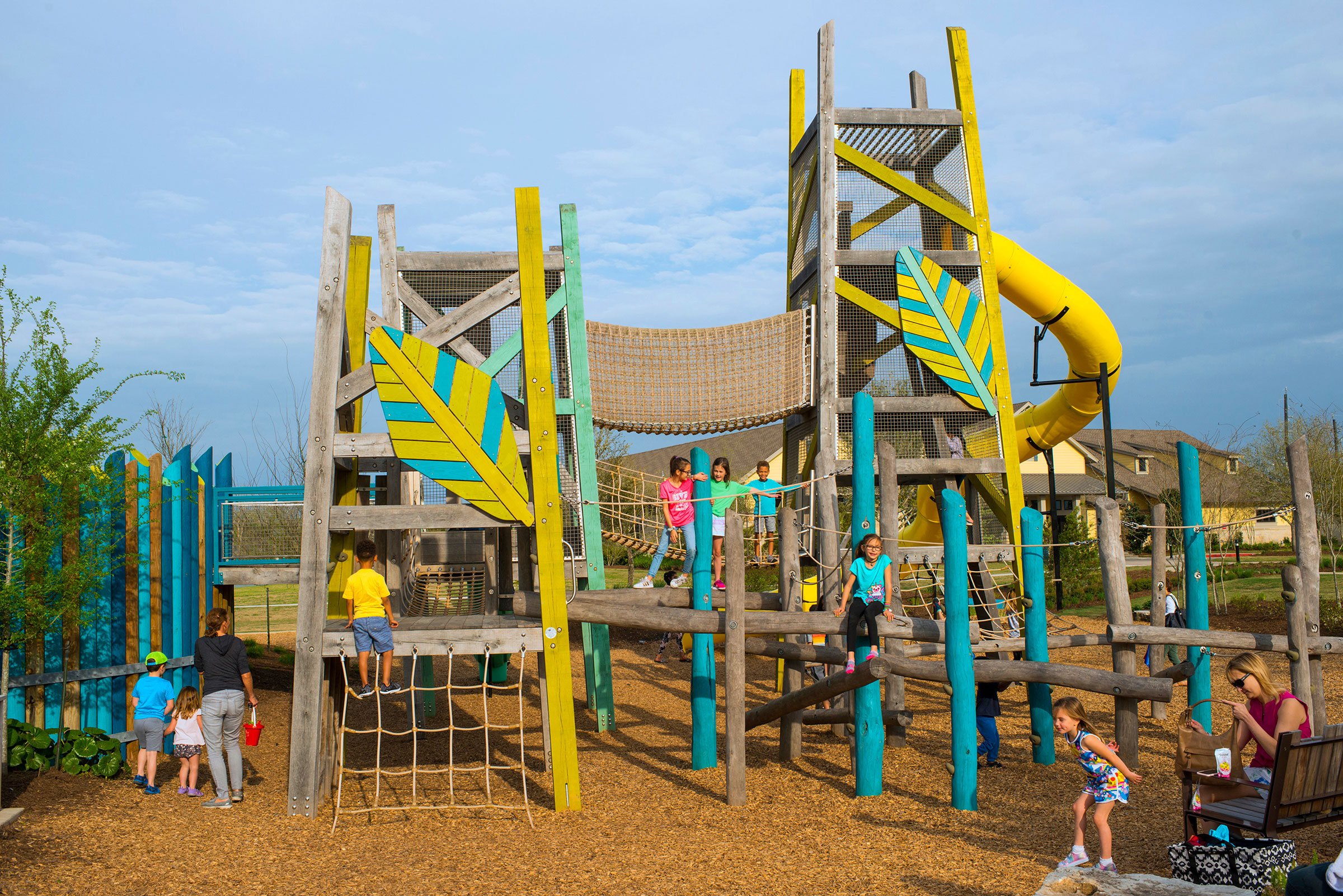 Parks
Sienna has more than 100 acres of parks, giving residents places to play, explore or simply commune with nature. The newest is Heritage Park, which offers a dog park, playground, Toddler Zone and open lawn. More parks are planned, including a second dog park as well as several large parks boasting such features as a zipline, soccer lawn, treehouse, sand volleyball, backyard games and boat rentals along Sienna Oaks Lake.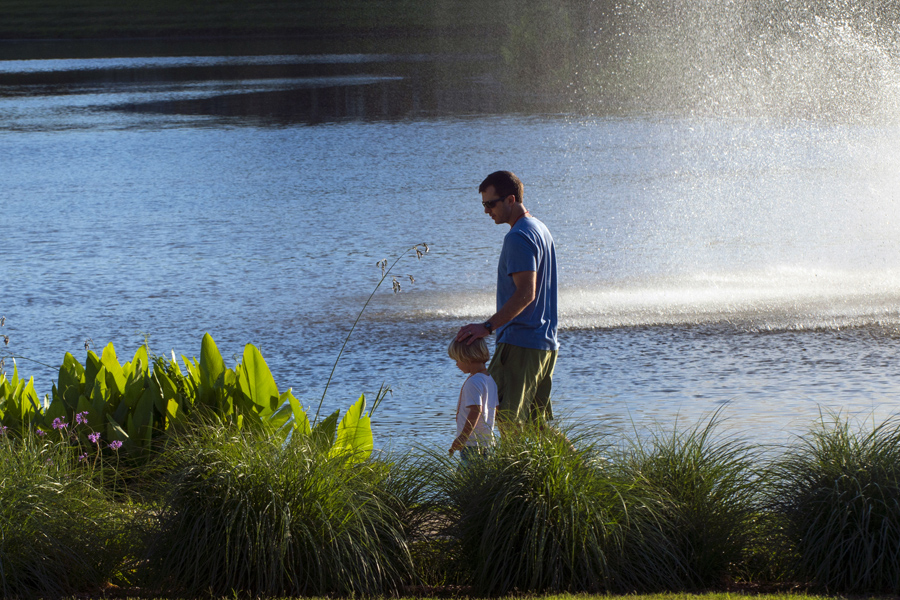 Lakes
Lakes for catch-and-release fishing and non-motorized boating can be found throughout Sienna, including Sienna Oaks Lake. This newest Sienna lake offers just over 18 acres of open water and is surrounded by green space, creating relaxing views for the surrounding neighborhoods. Planned next for Sienna Oaks Lake are walking trails that will connect with an adjacent lake, open-air pavilions and tranquil rest areas. A large park will anchor the lake, featuring sand volleyball, backyard games and an open lawn for planned events or spontaneous play. A boat rental area will allow residents to spend time on the lake and food truck zones will accommodate popular food truck events.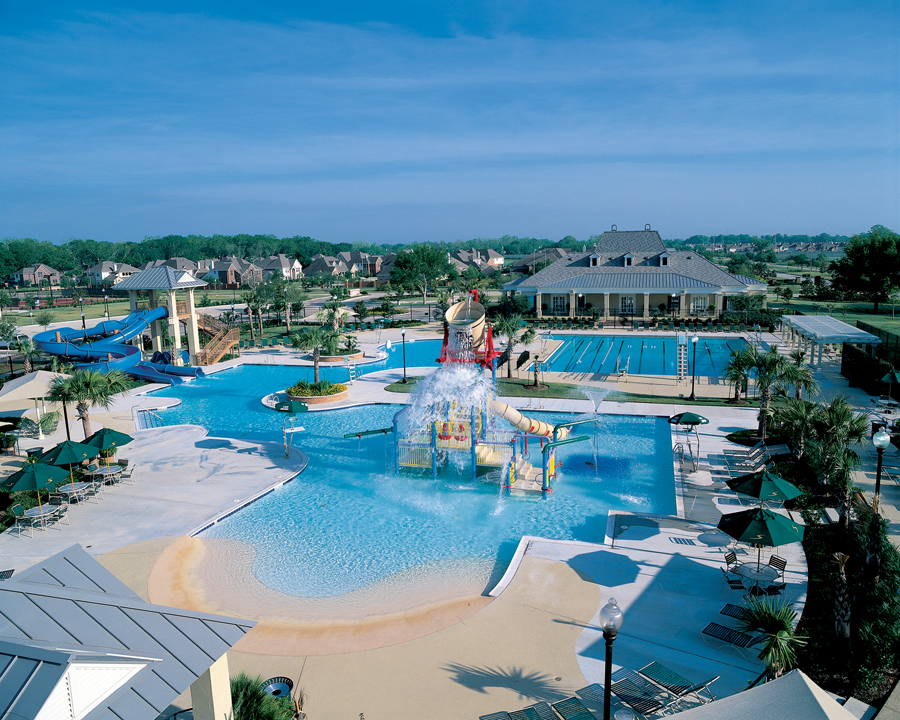 Sienna residents have plenty of places to chill during the summer, including at the Club Sienna Water Park, which features a big bucket splash tower, slides and a heated lap pool. The Resort at Sienna Springs is a tropical paradise while young swimmers are particularly fond of the freeform pools Steep Bank Pool and Brushy Lake Pool, which also boasts a lap pool. The spa-like Sawmill Lake Club pool is lushly landscaped and open nearly all year round.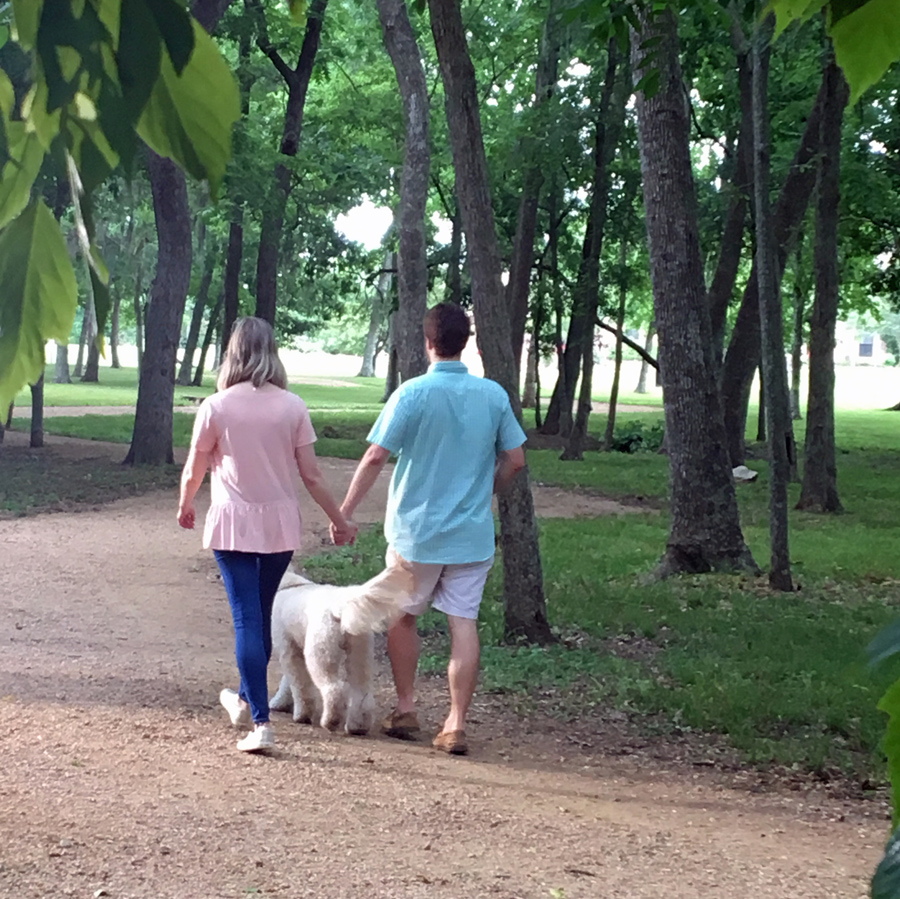 Trails
It's easy to get around Sienna with miles and miles of trails crisscrossing the community. With so many paths to bike, jog or walk, residents can always find something new to explore.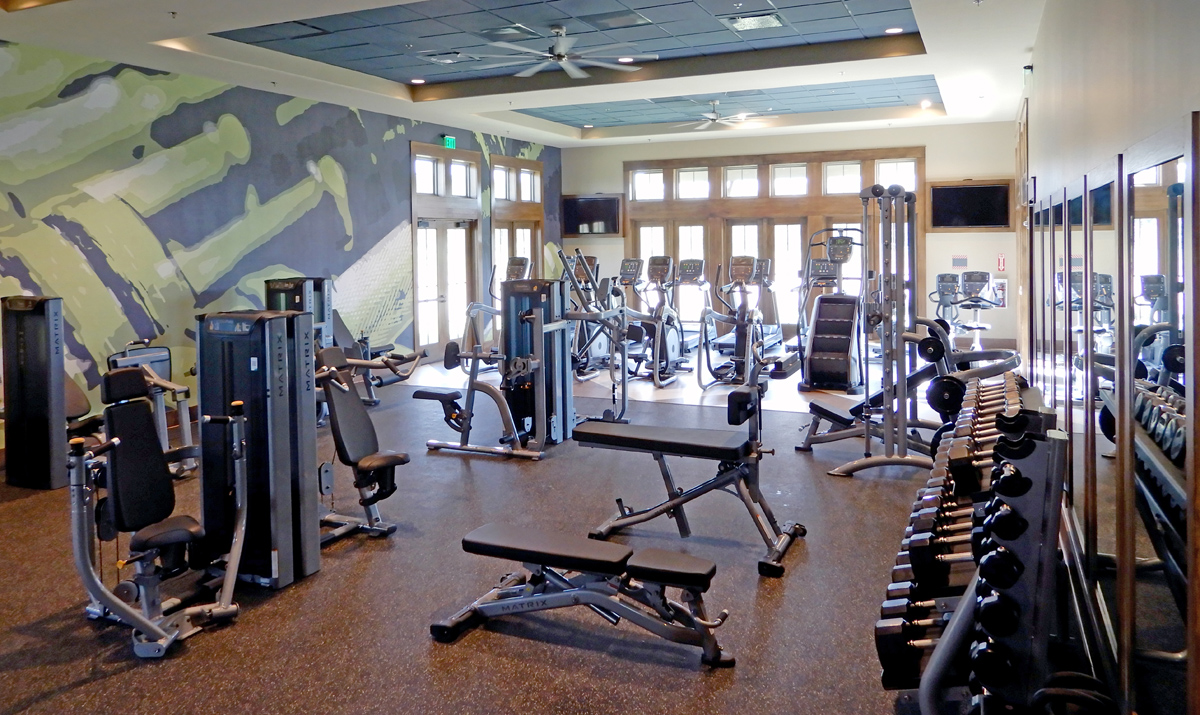 But That's Not All!
Sienna residents find little reason to ever leave the community. Besides the outdoor recreation, Sienna has two fitness centers, tennis courts, a golf club, grocery stores, restaurants, medical offices, churches and many other conveniences — all just a short walk or drive away from residents' homes. And when they do want to get away, residents can quickly get to major Houston attractions via the Fort Bend Parkway, which terminates at Sienna Parkway.
It's no wonder that 773 families — many of them already residents who are purchasing their second, third and even fourth Sienna home — chose Sienna last year. Will 2021 be the year you start enjoying the Sienna lifestyle?