With historically low interest rates — the average 30-year fixed loan rate fell to 2.72 percent on Nov. 19 — there has never been a better time to purchase a home.
But don't just purchase any home — make it your dream home in the perfect location and with the perfect features for your family.
Luckily, the sky is the limit in Sienna where buyers with the time to build from the ground up have much to choose from. Here are the neighborhoods where you can choose a homesite that is an ideal fit for your family:
Creekside
With homes by David Weekley Homes, the Creekside neighborhood offers a number of cul-de-sac homesites and properties that back to forested greenspace. Parents will love the proximity to Leonetti Elementary and Thornton Middle School, as well as access to Sienna's newest entrance at FM 521 and Sienna Parkway. Homes are priced from the $250,000s.
Heritage Grove
Buyers have a wide selection of properties to choose from in Heritage Grove, with 45-foot, 50-foot and 60-foot homesites available. Many homes will have no backyard neighbors and several properties back to wooded areas. Also planned for the neighborhood is a woodland-themed park that will include discovery zones, a treehouse, sandpit and open lawn. Building in Heritage Grove are Coventry Homes and Newmark Homes on 45-foot homesites; Lennar, Newmark Homes and Perry Homes on 50-foot properties; and Highland Homes and Westin Homes on 60-foot homesites. Pricing starts in the $280,000s.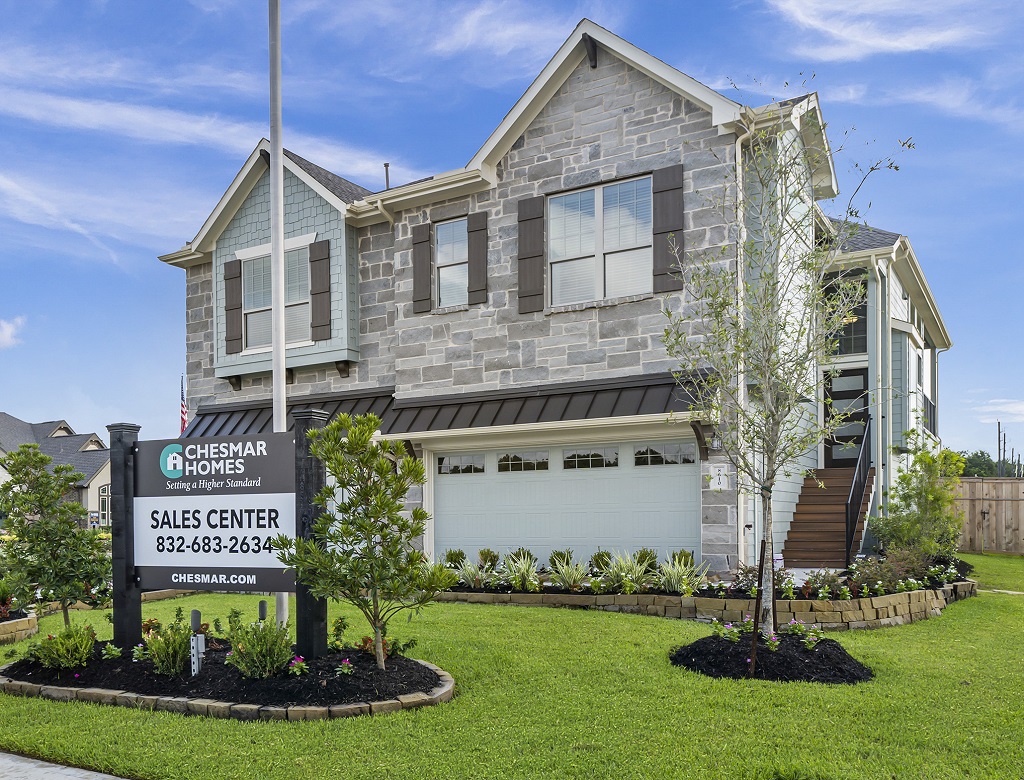 Heritage Park
Heritage Park also offers buyers a wide choice of available homesites. Chesmar Homes builds townhomes in the neighborhood and M/I Homes, Coventry Homes, Newmark Homes and Chesmar Homes offer designs for single- and two-story homes on 45-foot properties. Lennar, Newmark and Perry Homes build on 50-foot lots; and Highland Homes and Westin Homes offer floor plans for 60-foot designs. Base pricing ranges from the low $200,000s to the $500,000s. Heritage Park also promises no backyard neighbors for many homeowners. A new park recently opened in the neighborhood with a playhouse and swings for toddlers as well as a multi-activity play structure for older children. The park also boasts a sports field for youth soccer, a splash pad and Sienna's very first dog park.
Valencia Grove
Perry Homes offers popular Mediterranean architecture priced from the upper $390,000s in Valencia Grove, a well-located neighborhood with easy access to Leonetti Elementary and Thornton Middle School. Community trails lead to Heritage Park and Sawmill Lake Club and the new Sienna Oaks Lake is nearby, as well. Plus, it's a quick in-and-out of Sienna with the entrance at FM 521 just down the road. Good news: Valencia Grove is adding more sections, the first of which is slated to begin pre-sales in December. (Great time to ask about preferred lot locations!)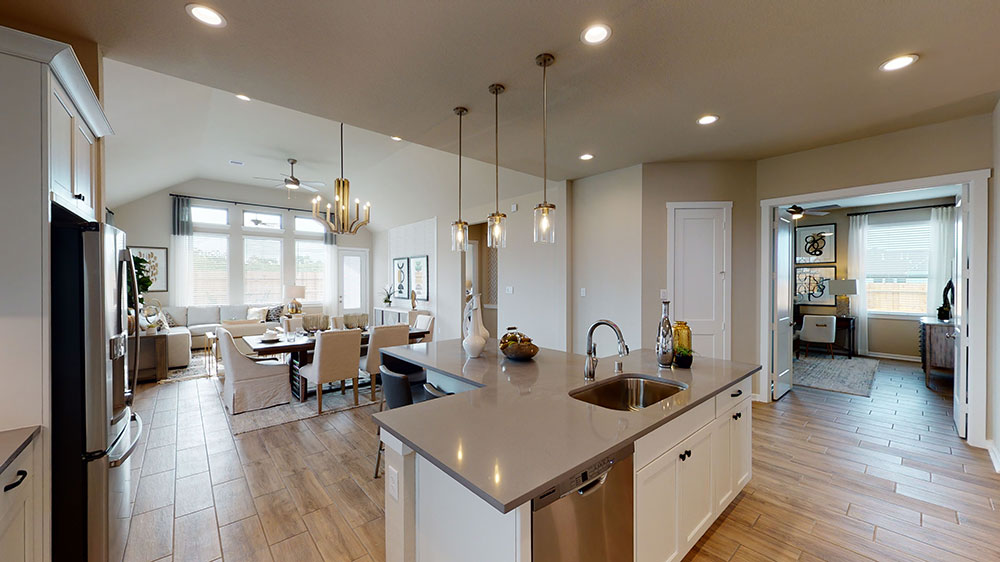 Stillwater Cove
Chesmar Homes gives you designs for both 55- and 60-foot homesites in Stillwater Cove, an enclave nestled along Star Lake. Residents there will love how easy it is (walk or bike!) to get to Sawmill Lake Club and students can also walk or bike to Leonetti Elementary and Thornton Middle School. Leisurely strolls around Star Lake can become longer walks around neighboring Sienna Oaks Lake, the community's newest destination amenity. A contiguous path connects the two lakes via pedestrian passage under Sienna Parkway, giving residents more reasons to enjoy the outdoors. Pricing in the neighborhood is from the $290,000s.
Legacy Oaks
You have the chance to live on the water in Legacy Oaks, which is built along the shores of Sienna Oaks Lake, featuring 18 acres of open water. Future phases of the lake are planned to include an expansive park with a sand volleyball court, boat rentals, backyard games, food truck zones and an open lawn. It will also be an access point to a lake trail. The neighborhood is across the street from Leonetti Elementary and Thornton Middle School. Toll Brothers offers one- and two-story homes for 60-foot properties in Legacy Oaks. Pricing is from the $400,000s.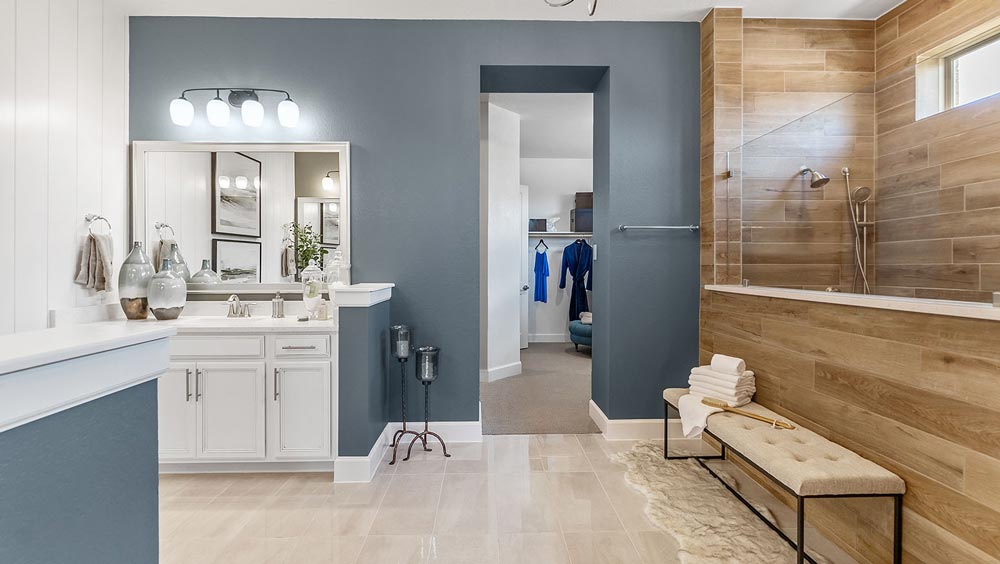 Lake Estates
Lake Estates offers another opportunity for lakeside living in Sienna. Trendmaker Homes and Toll Brothers offer designs priced from the $500,000s for 80-foot properties — many of which are along Sawmill Lake. Other builders include Newmark Homes and Coventry Homes, with floor plans priced from the $450,000s for 70-foot lots, and David Weekley Homes and Shea Homes who offer designs starting in the $350,000s for 65-foot homesites. Ridge Point High School is within walking distance and Leonetti Elementary and Thornton Middle School are nearby. A new section in Lake Estates is slated to open Summer 2021 and will include waterfront lots and Pecan Grove Park, a 4-acre lakeside park. Lots are 80' and builders include Trendmaker Homes and Toll Brothers.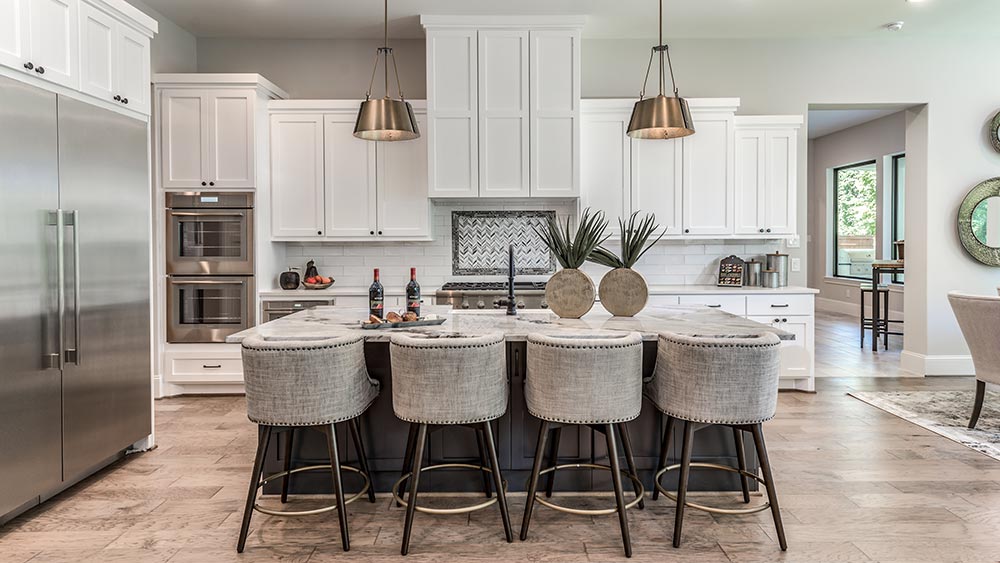 Fox Bend
Those looking for a luxury home in a gated neighborhood will want to see available homesites in the quiet neighborhood of Fox Bend. Jamestown Estate Homes offers designs priced from the $800,000s for 100-foot homesites with single- or two-story floor plans built to your preference. The enclave is framed with wooded areas that back to homes. Fitness and fun are a walk or bike ride away at Sawmill Lake Club. Plaza Park and Heritage Park also are within walking distance.
See which neighborhood is best suited for your family and then talk with our many builders — when you do, make sure to ask about current incentives, which will save you even more money!